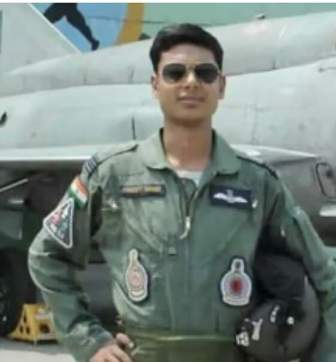 Wing Commander Mohit Rana, hailing from Sandhol in Mandi district lost his life in the air crash of an IAF MIG 21 fighter Jet plane last night near Barmer (Rajasthan).
Rana, along with Flight Lieutenant Aditya Bal hailing from Jammu, had taken the training sortie from Uttarlai air base but the fighter plane crashed at about 9.10 PM near Barmer and both pilots lost their lives.
The IAF has ordered an inquiry into the crash. Defence Minister Raj Nath Singh and Chief Minister Jai Ram Thakur have expressed grief over the incident. Father of Rana, Ram Prakash Rana has retired as a colonel from the Indian Army.