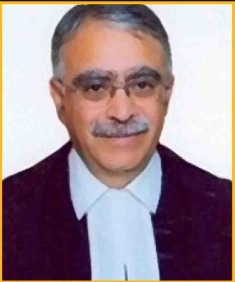 Justice Sanjay Karol has been elevated as Judge of the Supreme Court of India. Justice Karol, at present Chief Justice of Patna High Court hails from Garli village of Kangra district of Himachal Pradesh.
Born on August 23, 1961, Justice Karol started practicing in 1986 after studying Law form Himachal Pradesh University. He also remained Advocate General for HP Government from 1998 to 2003. He became Judge of Himachal High Court in 2007 and also remained acting Chief Justice here.
He was elevated as Chief Justice of Tripura High Court in 2018 and later became Chief Justice of Patna High Court.
Justice Karol will take the oath of the Supreme Court Judge along with four other Judges on Monday.