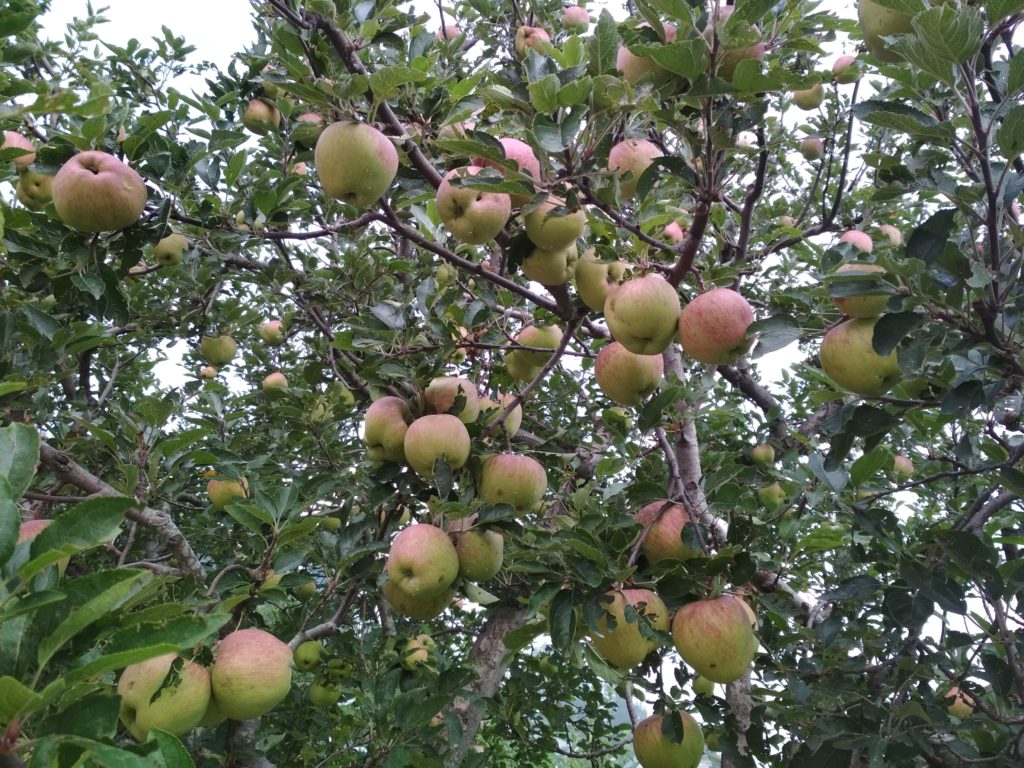 As apple season has already begun in majority of apple growing belts of Himachal Pradesh apple growers of state are quite worried about spread of scab in many areas and non-arrival of Nepali labourers.
Apple adds nearly Rs 4000 to 5000 crorers every year to the economy of the state and apple growing is the mainstay of thousands of farmers of the state, besides forming 89 percent of horticulture economy.
Many apple growing areas, especially orchardists in Shimla district are dependent on Nepali labourers, while many of these workers are staying in orchards permanently but a large number of them come here to work during the apple season. But this year they are not coming to hills due to restrictions imposed on movement of people and fear of COVID-19.
To add to worries of apple growers many orchards in main apple growing districts of Shimla, Kulu and parts of Mandi have been stuck with scab – a deadly disease, playing double whammy for growers.
Rajender Chauhan , an orchardist from Kotkhai area said , " Majority of growers are dependent on Nepali workers for harvesting of crop and sending it to market but many of them have come yet due to COVID -10 scare and restriction on movement; new quarantine norms are even delaying arrival of Ladannis ( apple buyers)."
Another grower from Kotgarh area OP Nirala said, "Though crop this season is almost twenty five percent less than last year but we are finding it difficult to find workers despite the assurance of the Chief Minister."
As per sources scab has damaged about sixty percent orchards of the state, especially in moist area and on heights.
CPM state secretary Dr Onkar Shad , himself an orchardist said , " Due to lockdown many farmers could not follow spray schedule in apple orchards ; moreover horticulture department has prescribed insecticides manufactured by MNCs available at exorbitant prices making it difficult for small growers to buy these ; untimely rain and snow during flowering season have also led to spread of scab ."
He said," The state government should give subsidies on insecticides and pesticides to help growers; besides help in bringing workers and buyers."
An official of the horticulture department said, "Lockdown, untimely rain and snow has compounded the scab problem and the department has been suggesting a spray schedule from time to time to check its spread."
Chief Minister Jai Ram Thakur said, "State government is making efforts to bring workers from Nepal and we are planning to send HRTC buses to Tanakpur border to bring workers but norms would have to be followed to check the spread of COVID -19."