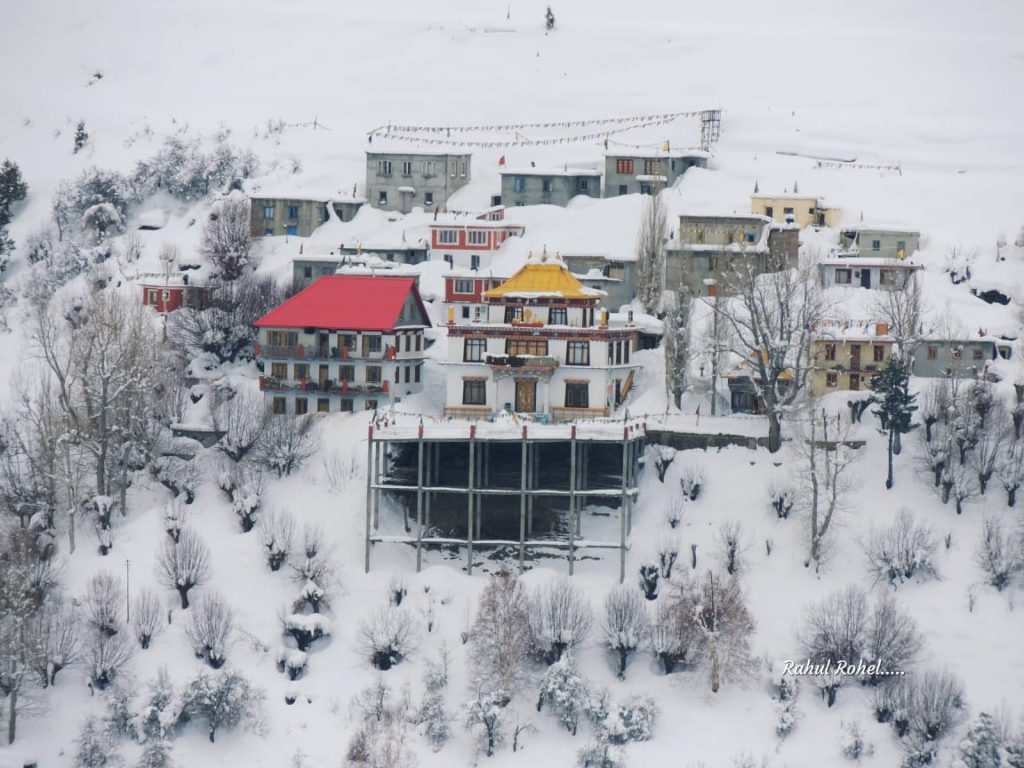 The problems of tribal people of Lahaul and Spiti district have compounded manifold with the cold wave sweeping the district for the past few days and night temperature dipping to minus 20 degree at many places.
Many areas of the district are shivering as the night temperature has fallen drastically. The residents have been landlocked in the tribal areas as road connectivity beyond the Rohtang Pass has been snapped due to heavy snow.
The internet facility in the district remains disrupted for the past many days as optical fiber cable broken more than a fortnight ago has not been restored by the Bhartiya Sanchar Nigam Limited (BSNL) officials. The BSNL officials have shown their inability to restore the internet facility to the tribal district due heavy snow and technical reasons.
And as blow to people of the area internet server used by banks of the area have also not been working due to a snag in VSAT server, which has adversely affected the banking activities depriving the residents the banking facility.
Shamsher Singh, a resident of the district has told, "The banks are not able to disburse cash of accept cash transaction as the internet facility of the banks are out of order for the past few days."
The biggest resentment among the residents of the district are due to not starting of charted flights by the state government and not allowing the vehicles through the Rohtang tunnel , work on which is yet to be completed .
Navang Upasak , member of tribal advisory committee said , " Many patients keen to travel outside the district are still waiting for the charted flight to begin despite the district administration had made all arrangements for the flights to the tribal areas ; the BRO authorities are also not allowing vehicle to pass through the tunnel as assured by the district administration."
( This story was published in Daily Post)