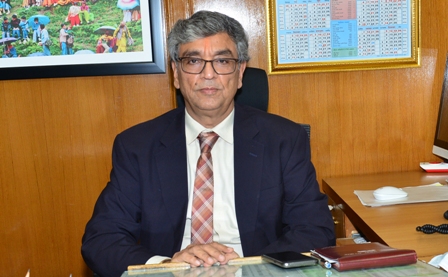 Himachal cadre 1987 batch IAS officer Ram Subhag Singh has assumed charge of the new Chief Secretary (CS) of Himachal Pradesh government on Thursday .
Singh was elevated to the post and incumbent CS Anil Khachi has reportedly applied for VRS . There are reports to name him as new Chief Election Commissioner of the state .
Born on July 31, 1963 Singh has a vast experience of over 34 years while working on different assignments in state and the Central government and was holding charge of additional CS industries, forest and power in the present government.
After assuming his new responsibility Singh said, "My priority would be to ensure implementation of flagships projects of the state government, reinforce commitment and responsiveness of the government towards common man, besides speeding up pace of development."