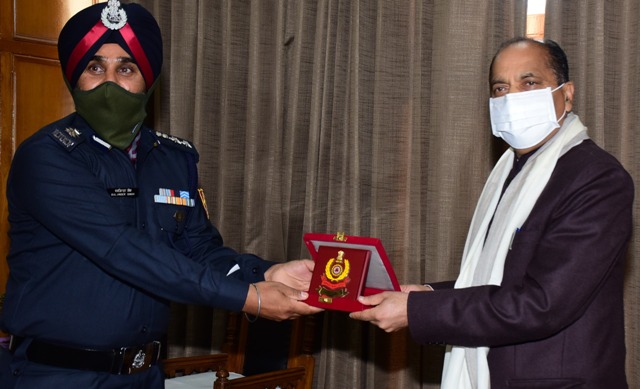 Chief Minister Jai Ram Thakur said a NDRF (National Disaster Response Force) Battalion with its Headquarter in Balh valley of Mandi district would be set up soon and steps are being taken for early identification and transfer of the land for this purpose.
Thakur disclosed this after presiding over a meeting at Shimla on Monday in this regard which was attended by Commandant of the NDRF Baljinder Singh and officers of the state government.
He has directed the officers of Revenue and Forest Departments to take necessary steps in this regard, besides seeking FCA approval for the land at the earliest.
Thakur said the Central government has sanctioned the new NDRF 14th Battalion for the state keeping in view the geographical conditions and disaster vulnerability of the area to provide quick response in case of a natural calamity.
He said the NDRF Regional Response Centres (Companies) would also be established at six places of the state and one Company specialized in dealing with incidence of chemical hazard would be based at Baddi industrial area.
Chief Secretary Anil Khachi, Additional Chief Secretary Revenue R.D. Dhiman, Principal Secretary to Chief Minister J.C. Sharma, Special Secretary Revenue Sudesh Mokhta, was present in the meeting.