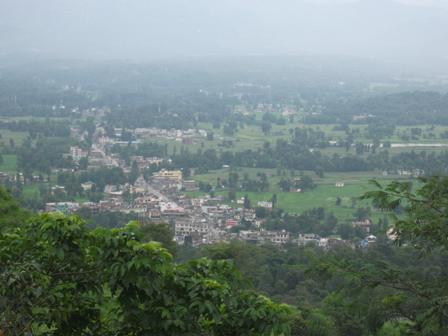 The high cost for paying compensation to farmers in Balh valley for acquisition of land for the proposed international airport in the valley and a technical hurdle have once gain put a question mark on the dream project of Chief Minister Jai Ram Thakur .
Thakur, who had announced to build an international airport near Ner Chowk in the Balh valley of Mandi district after becoming Chjef Minister of Himachal, has been vigorously pursuing this project with the Central government.
While the Central government has given its approval for the international airport in the Balh valley but the latter had been watchful about the high cost of land in the area.
Over 3000 bighas private land is likely to be acquired from the farmers for which huge compensation will have to be paid as the price of fertile land in the Balh Valley, also known as granary of Mandi district (mini – Punjab), is very high.
A section of farmers is also opposing the coming up of the international airport in the Balh area and demanding its shifting to some other place since the farmers are earning huge sums by growing grains and vegetables in the fertile land.
The latest hurdle in the way of the international airport is technical observation by a team of Obstacle Limitation Survey (OLS), "For landing big airplanes a 3200 meters runway and air range clearance of 5000 meters is required, which can only be created by cutting a hill near Sunder Nagar, escalating the project cost manifold."
Chief Minister has been asking for Rs 2500 crores for building the airport from the Central government and its cost escalation would definitely be a matter of concern for the Central and the state governments.
Though the talks of setting up an airport in Balh valley have been going on for several decades the airport project could not start due to dense fog during the winter months in the valley and few other reasons in the past.
Chief Minister Jai Ram Thakur said, "About Rs 2500 crorers would be required for paying compensation to farmers for the acquisition of land and the state government is also looking for alternative site for building the airport in Mandi district."