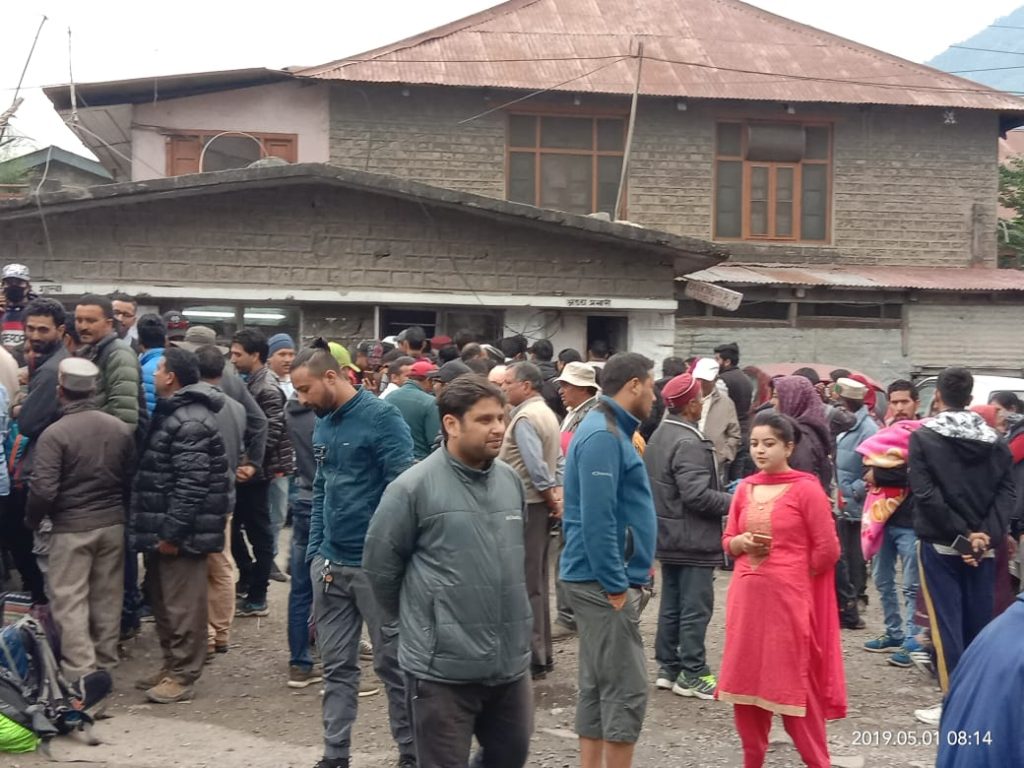 The fresh snowfall in many areas of Lahaul – Spiti district has once again compounded the problems of residents of the district. The work started by the Border Roads Organization (BRO) to clear snow from the Rohtang pass, situated at 13050 feet, which blocks the vehicular traffic on lifeline (road link) with the district and Manali has once again been hampered after the fresh snowfall.
Though the district administration is allowing passage of passengers through the Rohtang tunnel in emergency cases but transportation of vegetables and other essential commodities is not being allowed through the tunnel.
The construction work of the Rohtang tunnel is still is in final stages now and the BRO has allowed limited passage to vehicles to pass through the tunnel.
The continuing suspension of vehicles transporting essential commodities to the district for winters this year has now created shortage of wheat floor in shops. Though locals have been getting enough ration through shops supplying essential items through public distribution system but people posted from outside have to buy the ration from local shops other than PDS shops.
An employee posted at Keylong has told on phone, "The supply of many essential items, especially wheat floor is being faced by many employees and even Dhabas where employees have their meals are feeling pinch of shortage of wheat floor."
A Dhaba owner said on phone, "Our stock of wheat floor is getting exhausted and now we are trying to arrange wheat floor from Kishtwar from Jammu and Kashmir as it would take quite sometime to open the Rohtang top for the BRO authorities."
An official of the food and civil supplies has said, "We are making arrangement to supply enough ration and other essential commodities to all residents as we have enough stock in our depots." Attachments area