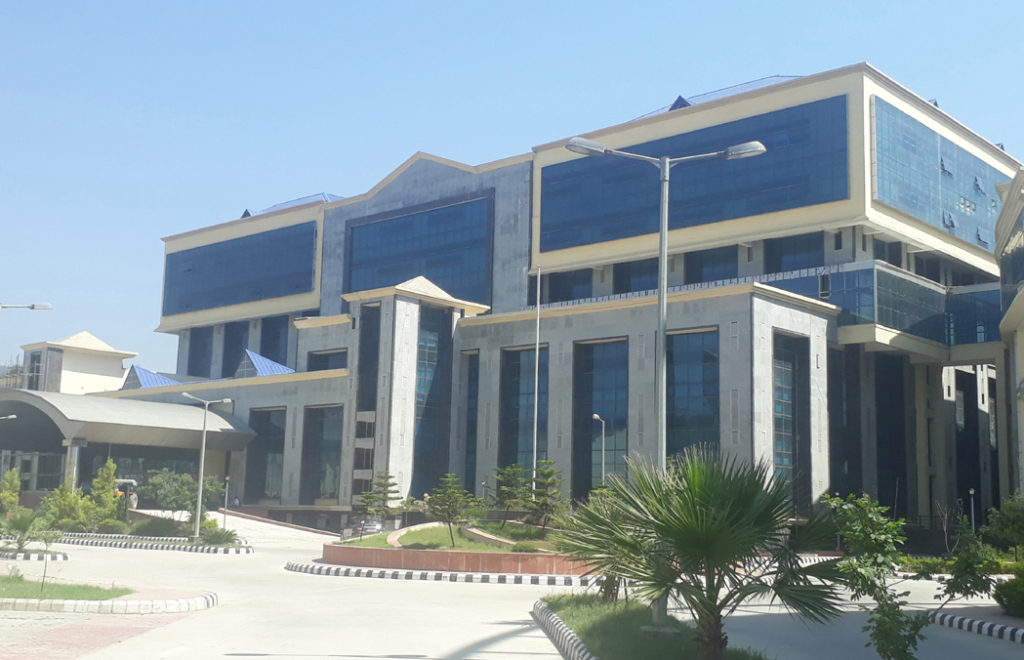 The Central government is contemplating starting first batch of MBBS course in recently opened All India Institute of Medical Sciences (AIIMS) Bilaspur, at campus of Lal Bahdur Shashtri Medical College (LBSMC) Ner Chowk from next session.
Since the work of constructing the AIIMS building at Bilaspur is yet to start the Central government is finding possibilities of starting the first batch at Ner Chowk as it would take many years to make the institute functional at Bilaspur .
The announcement to open the AIIMS at Bilaspur was made in 2018 and the Central government is keen to start the first batch of MBBS course as Bilaspur is home district of Union Health Minister Jagat Prakash Nadda . The process to acquire about 1200 bighas land needed for establishing the AIIMS is still going and it would take quite some time to build infrastructure at Bilaspur .
The government has already sanctioned 100 seats in MBBS course for Bilaspur AIIMS and is keen to start the first batch at the earliest in view of commitment made by the health minister Jagat Prakash Nadda.
It is a general practice when classes of newly coming up institutes are held at an already established institute till infrastructure is developed at the new place. Even the classes of first batch of IIT Mandi were conducted at IIT Roorki.
The Central government had sent a letter to the state government to find out the possibilities of starting the classes from the next session after which the Director Medical Education of the state government had sought feasibility report from the Principal LBSMC, Ner Chowk .
It is learnt the Principal LBSMC has sent a feasibility report to the Director Medical Education with the list of additional requirement needed to start the first batch of MBBS course of the AIMMS Bilaspur ,here from the next session.
Principal LBSMC Ner Chowk , Dr Rajnish Pathania said , " The state government had asked for a feasibility report from us for starting the first session of MBBS course of the AIIMS Bilaspur here from 2019 , we have submitted a report in this regard , besides requirement of funds and staff etc for starting the first session here." other