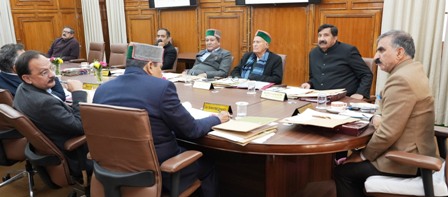 Himachal Pradesh Cabinet has given nod to new Excise and Taxation Policy of the state for 2023-24.
The Cabinet meeting presided over by Chief Minister Sukhvinder Singh Sukhu gave approval to auction-cum-tender of retail excise vends for 2023-24 to enhance revenue, reduce liquor price and curb smuggling from the neighboring states
It decided to sell keg draught beer in retail vends with a capacity of 5 litres to benefit customers giving them wider choice and allow bottling of imported wine in wineries to promote sale of high end wine brands.
The Cabinet also decided to introduce a new category of wine to be produced from fruits to facilitate the horticulturists and boost the economy, allow L-3, L-4 and L-5 license holders to have mini bars in 3 star category hotels and to establish an effective online system to track liquor bottle transition from a factory to a customer .

The Cabinet also decided to enact Himachal Pradesh Water Hydro power Generation Bill in the coming session of HP state Assembly.