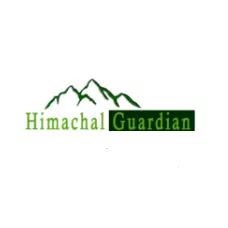 No –confidence motion moved by opposition Congress and lone CPM MLA in Himachal Pradesh Assembly, which was taken up for discussion on Thursday fell as the opposition MLAs boycotted the Chief Minister's reply and staged a walkout .
After nearly five hours of discussion on the motion, Speaker Vipin Pramar put the motion for vote which was defeated by a voice vote in the absence of opposition members on the floor of the house. Eleven legislatures including Chief Minister Jai Thakur participated in the discussion on the no-confidence motion.
Initiating the debate on the no – confidence motion Leader of the opposition Mukesh Agnihotri charged," This house has lost faith in Jai Ram government as it has broken all records of misuse of state funds, the amount of loan has reached nearly Rs 85000 crores; state's interests are being sold, crime against women like rape and misbehavior, murders etc have increased."
He said, "The paper for police constable recruitment was leaked and CBI has not started its investigation till now, irregularities have surfaced in registration of vehicles, national highways have not been constructed despite announcement, work on airport and railway line has not commenced, degrees are being sold by private universities, apple orchards are being purchased by outsiders but state government is taking action."
"The demand for an old pension scheme for state government employees' and many other demands are not being considered despite the huge public outcry," he added.
Replying to the charges, Chief Minister Jai Ram Thakur, "The leader of opposition seems quite excited but the state government took immediate action in the police constable paper leakage case, formed a SIT after cancelling the paper and had handed over the investigation in this case to CBI."
Thakur said, "The state government has constituted committees to look into the demand of OPS and apple growers and has also taken up the matter with the Central government to make the NPS transparent."
He refuted all other accusations against the state government and said , " The BJP government in the state has launched several welfare schemes for every section of the society, financial benefits to employees giev, law and order situation is better under the present regime in comparison to previous government and employment to 2245 candidates given ."
The Chief Minister also came heavily on the opposition MLAs for ignoring good work done by the state government and politicizing development projects to gain political mileage.
The discussion on the no-confidence motion witnessed heated exchange among both ruling and opposition party MLAs.