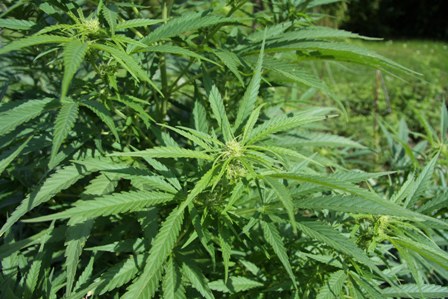 Himachal Pradesh government is seriously contemplating to legalize cultivation of cannabis and take away the ban on its illegal farming in the state.
The cultivation of cannabis and possession of it's by -product charas is a serious crime at present and cases registered under Narcotic Drugs and Psychotropic Act (NDPS) Act to check its smuggling are dealt with all seriousness; the state government have been undertaking special drives and campaigns to check the 'menace' as certain places in Kullu district have become haven for charas buyers and users.
Though, successive governments have been examining the issue of legalizing cannabis cultivation but with international pressure and debate on its consequences, have restrained it from doing so.
However, the cash strapped Congress government has been trying to push this idea to generate addition revenue and had constituted a committee after coming to power headed by Revenue Minister Jagat Singh Negi .
The findings of the committee have been placed in HP State Assembly and by indications the state government is going to legalize the cultivation of cannabis by amending NDPS Act for its industrial, scientific and medicinal use in controlled environment.
Revenue Minister Jagat Singh Negi said, "We have held meetings with elected representatives and common people in different districts, besides studying its cultivation in the states of Uttrakhand, Madhya Pradesh and Union territory of Jammu & Kashmir and the committee is of the opinion the state government should amend the NDPS Act and legalize the cultivation of cannabis by involving research institutions like HPKV Palampur and Horticulture University Nauni etc".
"The state government should appoint an authority to oversee its controlled cultivation, sale and purchase norms and develop a standard operating procedure (SOP)", he added.