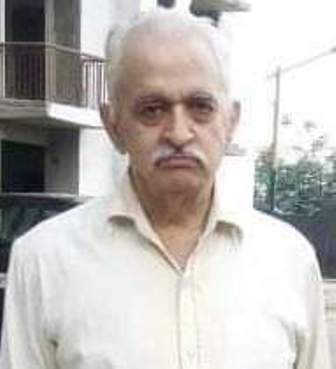 Former Head and one of the founding members of Master of Business Administration and Commerce department of Himachal Pradesh Professor MK Sharma passed away at his residence in Noida on Tuesday morning. He was not keeping well for some time and died of age related problems.
Professor Sharma remained dean and Director of School of Business Studies of the HP University and played a very important role since its inception.
He belonged to Baijnath area of Kangra district and joined HP University in 1975 as Assistant Professor in MBA department after doing PhD from Punjab University.
Professor Sharma was considered a progressive thinker, an affable teacher and he also worked as a president of State Resource Center Shimla and Himachal Gyan Vigyan Samiti.
Dr Onkar Shad, Secretary of HP state committee of CPM, Dr Kuldeep Tanwar Chairman of State Resource Center and Himachal Gyan Vigyan Samiti have mourned the death of Prof. Sharma.