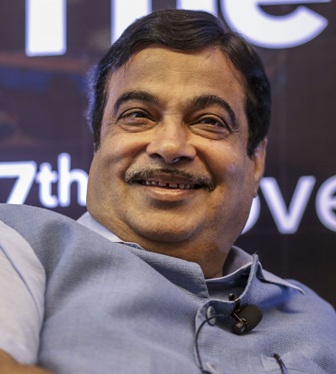 Union Surface Transport and Highways Minister Nitin Gadkari would visit Kullu –Manali on August 4, to take stock of losses to Chandigarh –Manali National Highway and other flood affected areas.
Former Chief Minister Jai Ram Thakur, who met the Union Minister in New Delhi recently to apprised him about heavy losses in the state during the fury of rains in this region said, "Union Transport Minister Nitin Gadkari would reach Bhuntar Airport on August 4 and visit flood affected areas to interact with the flood affected people to have first hand information about the losses during the heavy rainfall and flash floods in the region."
The minister would also survey the National Highway from Kullu to Manali to assess the damage to the national highway four lane projects. He will also have a review meeting with the National Highway Authorities of India to take stock of ongoing repair work.
It is notable the Union government is quite keen to complete the four lane project work and talks were going on to invite Prime Minister Narendra Modi to inaugurate the HIghway before next parliament election due in May 2024 .
Since the recent floods have caused serious damage to Kullu – Manali four lane projects delaying its completion the NHAI is keen for early inauguration of Kiratpur – Nerchowk portion of the four lane project as this portion is almost complete and less affected by the recent fury of rains.