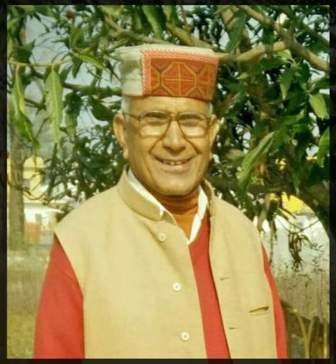 Chief Minister Sukhvinder Singh Sukhu and Deputy CM Mukesh Agnihotri have mourned the death of veteran journalist Dwaraka Prasad Uniyal, who passed away at his residence in Vikas Nagar (Dehradun) on Sunday.
Mr Uniyal, who was founder editor of popular Hindi weekly Himalayan Times, was a known face of journalism in the state and published the weekly for nearly six decades from Shimla.
He had raised several issues of hilly areas, as strong votary of Himalayan Development Plan for hilly areas of Himachal and Uttarakhand he had also played an important role in development of Uttarakhand. For the past few years he was living in Vikas Nagar.
The CM in his condolence message lauded Mr Uniyal's contribution in journalism and sent a condolence message to his family members.