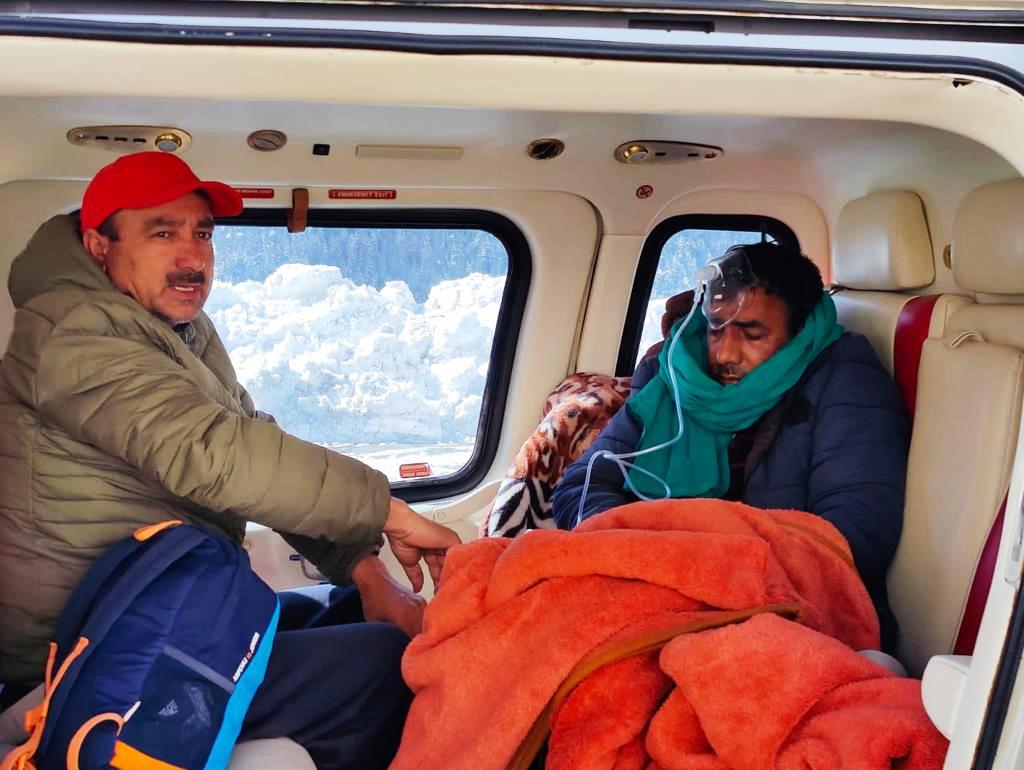 Chief Minister Sukhvinder Singh Sukhu showing a humanitarian geture cancelled his scheduled tour progamme to offer state government chopper to airlift a seriuos patient from tribal area of Pangi sub division.
The CM had recieved a message from Prem Lal , brother of the the paitent who was seriously ill and needed immediate medical help.
Since it was not possible to arrange treatment of the patient at Kilad, the CM offered the state government chopper to airlift the patient, cancelling his scheduled tour programme.
The patient was airlifted from Kilad to
Tanda Medical College on Tuesday.
The CM has also directed the hospital authorities to make arrangement for his treatment at the government cost.
Prem Lal, brother of the paitent has thanked the CM for the noble gesture and timely help in saving life of his brother.