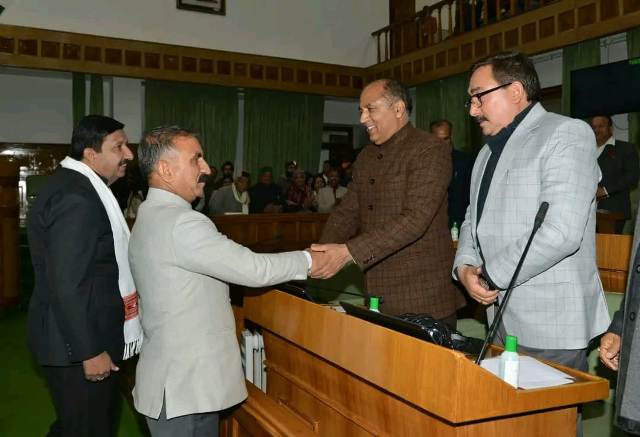 The inaugural session of the present Himachal Vidhan Sabha began at Tapovan Dharamshala on Wednesday with a noisy note.
As soon as the House assembled after the national anthem the opposition BJP MLAs led by former Chief Minister Jai Ram Thakur started raising slogans against the state government demanding discussion on notifications issued to close down different institutions opened by the BJP government before the Assembly election.
On this pro term speaker Chander Kumar and Chief Minister Sukhvinder Singh Sukhu appealed to BJP MLAs to let the Oath of members take place and later all issues would be taken up for the discussion.
BJP members relented on the appeal and Oath was administered to newly elected MLAs. Chief Minister Sukhvinder Singh Sukhu took the oath first followed by Deputy CM Mukesh Agnihotri, Leader of opposition and other members.
The Congress also nominated fifth times Bhattiyat MLA  Kuldeep Pathania to be the next Speaker of the House. Later, Kuldeep Pathania   accompanied by CM, Deputy CM, Jai Ram Thakur and HPCC president Pratibha Singh filed his nomination papers.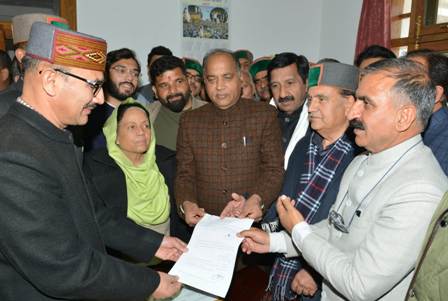 The election of the Speaker would be held on Thursday. As Congress has 40 MLAs in the House of 68 ,Kuldeep Pathania is likely to be elected unopposed.