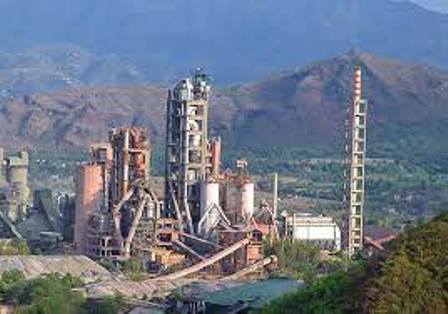 The decision of the management of Adani Group to shut down its two cement plants at Gagal (Barmana) and Darlaghat in Himachal Pradesh on Tuesday seems a pressure tactics to bring truck operators, employees and dump owners to terms.
The Adani Group had purchased cement plant at Barmana from Associate Cement Companies (ACC) and at Darlaghat from Ambuja Cements a few months back. The management of the Adani Group had been reportedly pressuring the truckers engaged in ferrying cement from the two cement plants to different destinations to reduce the freight and follow other norms being set by the company.
After buying two cement plants in the state the company has become biggest producer of the cement. The management of the company has been trying to enforce new norms and is allegedly not agreeing to terms of the old agreements.
In the notification issued by the management of the company while shutting down the cement plants it had taken a plea of losses being incurred by the company.
The management of the Group is of the view, "The cement production has become a loss making business and thus forced to shut down the plants."
The company management is also of the opinion, "The cement freight given to truckers is unjustified since they are charging nearly Rs 16000 for ferrying a truck load of cement to Chandigarh."
However, the truckers unions, employees of the cement plants and dump owners feel "The tactics to stop production in the cement plants is a ploy to pressurize them and dictate new terms in utter disregard of old agreements."
The cement companies had already raised price of a cement bag in the state by Rs 5 per making the cement costly by Rs 15 to 20 rupees within a few days. Cement is already being sold at a higher price in comparison to Punjab leaving cement buyers fuming.
More than 3800 trucks at Barmana and nearly 5000 trucks in Darlaghat are engaged in ferrying cement from the cement plants, thousands of employees are working in the cement plants and thousands of others are indirectly earning their livelihood from the cement industry.
Former chairman of Bilaspur District Truck Operators Society (BDTS) Nand Lal Thakur said, " The company management is not ready to implement the earlier agreements reached with the unions ; they have asked the employees to stop operating their trucks within 15 days, issued notices to dump owners not to function after March 31st , 2023 and pressurizing truck owners to reduce freights."
The officials of the company were not available for the comment.
The newly elected Congress government is under pressure to resolve the issue at earliest and Chief Minister Sukhvinder Singh Sukhu had directed officers to find a solution as shutting down cement plants would lead to scarcity of cement and further increase in cement price.
Deputy Commissioner Bilaspur Panakaj Rai said, "On the government's direction I had convened a meeting of the Cement Company and BDTS; they have requested for some more time for resolving the issue and I would hold talks with them on December 20."