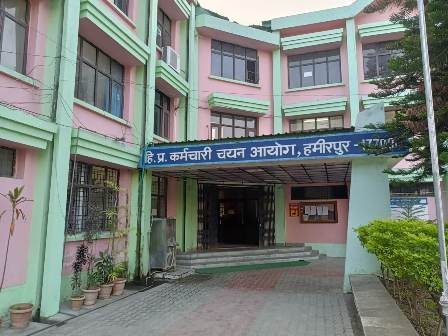 Himachal Pradesh Government has suspended the functioning of Himachal Pradesh Staff Selection Commission (HPPSC) Hamirpur with immediate effect after arrest of six persons including an employee of the board for allegedly selling JOA test question paper by Vigilance and Anti- Corruption Bureau (VACB) team on December 23.
Chief Secretary to HP Government RD Dhiman said, "The reported instance of leakage of question papers of JOA scheduled to be held on December 25, it is apprehended the malpractices in the Commission were going on for long adversely affecting the larger public interest. Prima facie, it appears the HPPSC has not discharged its duties and responsibilities objectively in a transparent manner as well as with due confidentiality to the detriment of the job aspirants."
He said, "The state government has decided to suspend the functioning of the HPSSC Hamirpur with immediate effect and all ongoing and pending recruitment processes are kept in abeyance till further order in the public interest."
Officers and officials working in the Commission have been asked to henceforth report to officer –on-special duty.