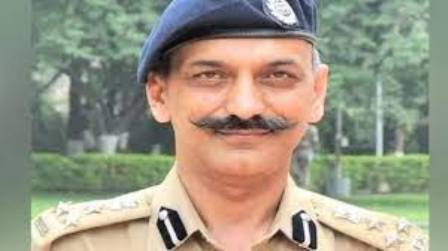 Ending a weeklong suspense over appointment of Chairman of Himachal Public Service Commission (HPSC), the state government has appointed IPS Officer Rameshwar Thakur as Chairman.
The state government had appointed Dr Rachna Gupta as the Chairperson of HPSC on August 17 along with three new members but kept silent over the issue after the decision had courted controversy and their oath taking ceremony was cancelled at the eleventh hour on August 18. On the same day Dr Gupta had sent an E: mail to the Governor showing her inability to take up the assignment.
RTI activist Debashish Bhattacharya had sent E-mails to Himachal Governor and Chief Justice of High Court highlighting the irregularity in the appointment citing a Supreme Court Judgment . It was also being said, "Certain people were also not happy with the appointments and had reportedly taken up this matter with the Prime Minister's Office."
A 1994 batch IPS officer Rameshwar Thakur is posted as Inspector General of Police (intelligence) and has worked for many years in SPG manning the PM's security. Hailing from JubbarHatti area, he is an Ex- Army Captain.
As per the notification issued by the state government Thakur has been appointed Chairman for a term of six years until he attains the age of 62 years.
Three other members i.e. Rakesh Sharma IAS (Retd), Col. Rajesh Kumar (Retd) and Prof. (Dr) Nain Singh (Retd) has also been appointed.