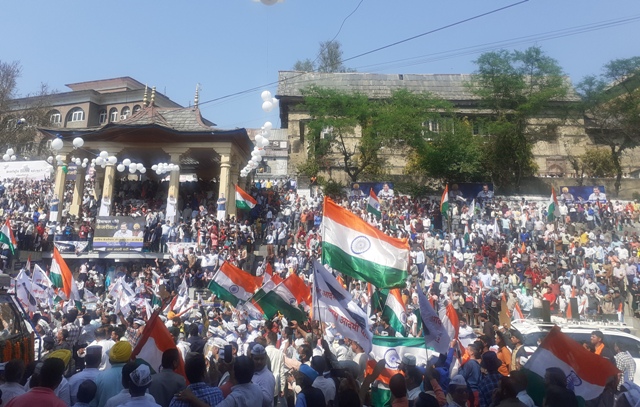 In its first display of strength in Himachal Pradesh, the Aam Aadmi Party (AAP) has put up an impressive show as thousands of the party supporters thronged to a road show ( Tiranga Yatra) organized by Delhi and Punjab CMs Arvind Kejriwal and Bhagwant Mann, respectively, in Mandi on Wednesday.  
The roadshow started from Victoria Bridge and culminated at Seri Manch where a large number of people waving the national flag gathered to greet the AAP leaders.
Pleased with the public response, Kejriwal started his address, "dil khush kar diya (you have delighted
me)".
In his brief address, Kejriwal appealed to people of the state to give them just five as people have been electing BJP and Congress for many years; and reject us if we do not perform.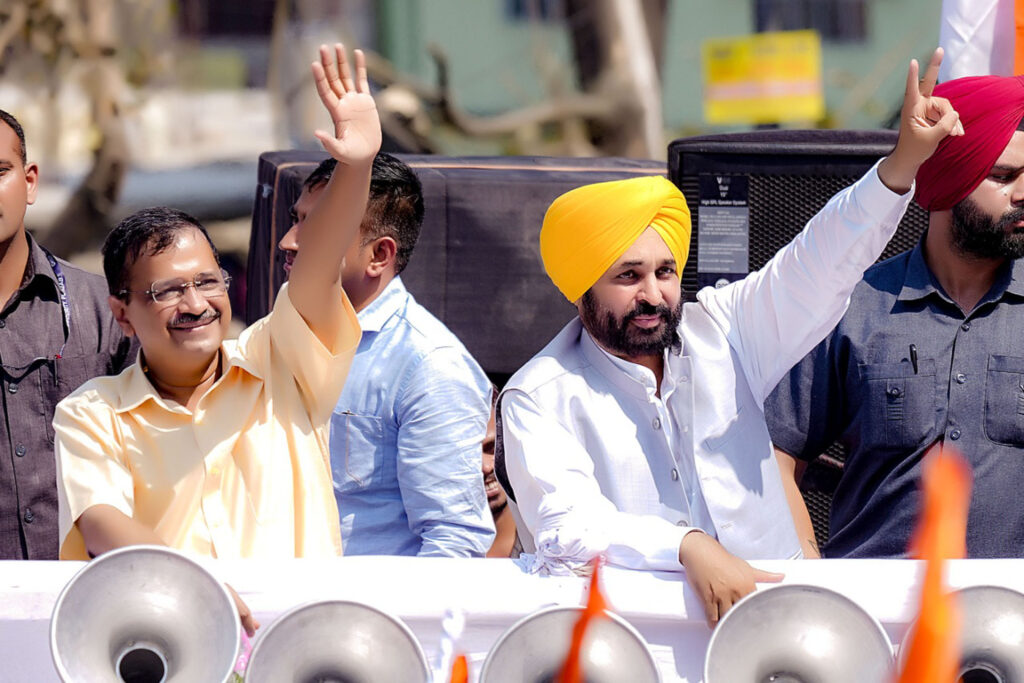 He said, "Mann and I know no politics but we know how to work; how to improve infrastructure and facilities and how to uproot corruption; and in Punjab our government has been able to check corruption within just twenty days."
The Delhi CM said, "I know no politics but I know how to improve schools and health facilities and Delhi is a living example of this."
He said, "People of Delhi and now Punjab have voted the APP to power for our policies and now it is the turn of Himachal to bring APP to power for the change."
In his address Punjab CM Bhagwant Mann said, "The BJP and Congress have been coming to power after every five years in the state but now people have an alternative to vote for the APP."
Attacking Congress he said, "In Congress party leaders work to establish their family members to make them MPs and MLAs but in our party common people are getting elected MLAs and MPs and this was proved in Punjab elections as commoner defeated stalwarts of Punjab politics like Prakash Singh Badal, Sidhu and former CMs Chani and Amarinder Singh."
"I myself am a son of a school teacher but rose to the position of Chief Minister in the Aam Aadmi Party", he added.
Earlier, on their arrival at Kangni Helipad activists of Hindu Jagran Manch and Dev Sena raised slogans against the AAP leaders.