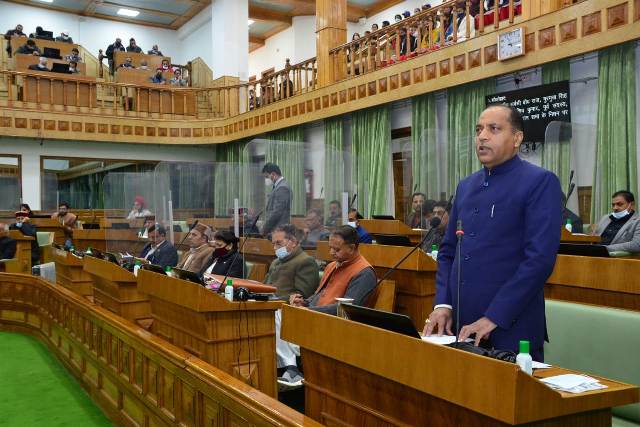 Chief Minister Jai Ram Thakur has announced to constitute a Swaran Aayog to take care of the interests of the upper castes in the state.
Making this announcement on the first day of the Winter Session of Himachal Pradesh Vidhan Sabha at Dharamshala on Friday ,the CM said, "The people from general category in the state have been demanding constitution of a Swaran Aayog in the state for long time for redressing their grievances and the state government has decided to constitute the same immediately."
Chief Minister said, "The state government is committed for over all development of every section of the society and appealed people not to disturb peace and tranquility of the state for which Himachal is known in the world."
Taking quick action in this matter Himachal Pradesh Governor has issued notification to constitute the Swarn Aayog for Himachal Pradesh.
Earlier, hundreds of people demanding constitution of the Swarn Aayog marched to Tapovan to protest at Himachal Pradesh Vidhan Sabha Dharamshala giving tough time to police force deployed there. They also removed barriers at few places and reached almost near the Vidhan Sabha complex.
According to a report they pushed police personnel and pelted stones; the police used water cannons to disperse them. However, the situation was defused when Chief Minister addressed them later.