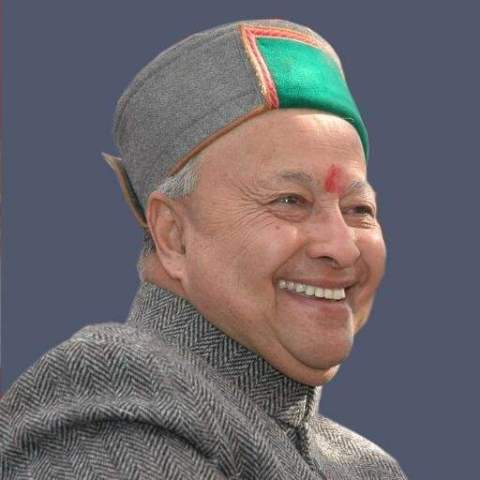 In the death of veteran Congress leader and six time former Chief Minister Virbhadra Singh, the people of Himachal Pradesh have lost the most popular leader in the state politics after DR YS Pramar .
Bringing to end an era in Himachal politics, Virbhadra passed away in the wee hours on Thursday morning in IGMC Shimla, where he was under treatment for the past few months.
Though he had recovered from COVID -19 virus attacks twice but had become frail and being treated for several health conditions and had a heart attack on July 5. He left for his last journey leaving a large number of his supporters in tears today.
Virbhadra Singh had an unparallel long inning spanning more than five decades both in Central and state as one of the tallest leaders of Congress politics in Himachal Pradesh.
An erstwhile ruler of Rampur Bushehar estate, he was keen to become Professor of History after post graduating from St. Stephen College Delhi when he was introduced to then Prime Minister Jawahar Lal Nehru by former Prime Minister Lal Bahadur Shashtri and was asked to contest parliament election from Mahasu parliament seat in 1962.
After joining Congress party he contested five parliament elections and nine Himachal Assembly elections and lost just twice; once in 1977 in the parliament election held after emergency and in 1990 Assembly election from Jubal Kotkhai against former Chief Minister Ram Lal Thakur but won from Rohru the other seat contested by him.
He won Assembly elections from four different constituencies i.e. Jubbal Kotkhai, Rohru, Shimla Rural and Arki in , 1983 , 1985, 1990, 1993, 1998, 2003, 2007, 2012 and 2017. He was elected to the parliament from Mahasu and Mandi constituencies four times in 1962, 1967, 1977, 1980 and 2009. He also remained minister in the Central government thrice.
On being sent to Himachal as Chief Minister in 1983 to replace Ram Lal Thakur by then Prime Minister Indira Gandhi he never looked back and went on to become longest serving Chief Minister of the state .
Though he was not keeping best of his health nowadays, he remained a pivot of Congress politics in the state till his death and his supporters were praying for his good health and crucial role in the 2022 Assembly election.
Mass politics was his biggest strength and he ruled the state against all odds and severe political challenges within the Congress and outside. Since he maintained personal rapport with a large number of people of the state he would be definitely missed by everyone for long.
We join in paying our sincere tributes to the most popular and legendary leader of Himachal Pradesh.