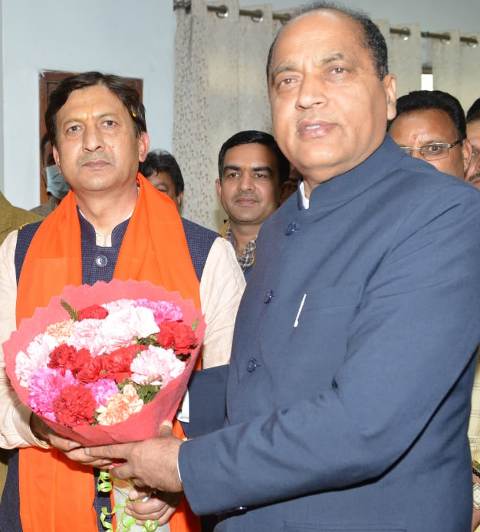 BJP nominee Prof. Sikandar Kumar has been elected unopposed for the lone vacant seat of Rajya Sabha from Himachal Pradesh on Wednesday afternoon on the last date of withdrawal of the nomination papers.
The Secretary of Vidhan Sabha handed over the certificate of the election to Prof. Sikandar Kumar.
Prof. Kumar was left the only candidate in the fray as the opposition Congress did not field its candidate as the number of the BJP MLAs was enough to send their candidate to the Rajya Sabha. The Rajya Sabha had fallen vacant as the term of the senior Congress leader Anand Sharma is ending in the Rajya Sabha on April 2nd.
After getting elected for the Rajya Sabha, Prof Sikandar Kumar thanked the BJP leadership for giving him a chance to serve as a Rajya Sabha member. He said, "I shall try to take forward the economic growth and development of the state and would work for its betterment with all my capacity and commitment."
Congratulating Prof Sikandar Kumar, Chief Minister Jai Ram Thakur thanked the Central leadership of BJP for nominating him for the Rajya Sabha seat. He also thanked the state Congress leaders for not fielding their candidate in the election.
He said, "The newly elected member would work for the betterment of the state and contribute in development of Himachal."