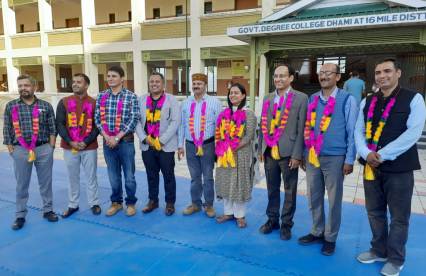 Dr Banita Kumari Saklani has been elected as the first woman president of the Himachal Government College Teacher's Association (HPGCTA) in the election held for the association . She polled 827 votes against her nearest rival Sanjay Kumar Jasrotia .
Two candidates Satish Kumar and Surender Singh for the post of senior vice president, polled 868 votes each and will share a term of one -one year.
The other office bearers elected to the HPGCTA are Nikhil Sarta (vice president), Sanjay Kango ( General Secretary) , Chander Verma (Joint secretary) academic, Devinder Singh (Joint Secretary) professional and Devinder Sharma as Treasurer of the HGCTA.