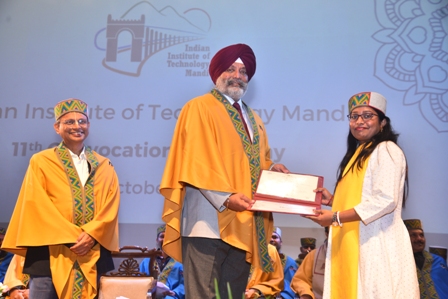 As many as five hundred and sixty five pass outs from Indian Institute of Technology (IIT) Mandi of B Tech, M Tech, MSc, MA, 10 Master of Science courses and sixty PhD, were awarded degrees in the 11th convocation ceremony of the institute held at IIT campus on Monday.
Aditya Sarkar has been awarded the President of India Gold Medal, Pritish Chugh Director's Gold Medal and Sudhanshu Gangwar was awarded institute's Gold Medal for their overall performances and academic excellence.
Dr. Ajit Kumar Mohanty, Secretary, Department of Atomic Energy & Chairman, Atomic Energy Commission was the Chief Guest of the function.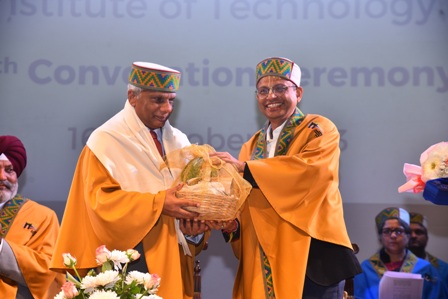 Addressing the audience on the occasion Dr Mohanty said, "Completing a graduation course does not come easily as it involves years of hard work, perseverance, struggles, sacrifices, successes, achievements and perhaps some disappointments as well. This day will therefore probably be one of the most important and memorable milestones in the journey of your life and career."
He said, "In your next phase of life as the young leaders, scientists, entrepreneurs, and professionals you will find multiple challenges and opportunities, the skills acquired will give you technical proficiency and critical thinking; giving tips for the future Dr Mohanty advised them to use education for better thinking, contributie back to society and spend quality time with family and loved one's ."
The Guest of Honour, Chairman of Board of Governors of the IIT Lt. Gen ) Kanwal Jeet Singh Dhillon ( Retd) speaking n the occasion said , " Today is the day of culmination of your efforts and reason to celebrate the fruition of your aspirations and dreams and when you enter next phase of life hold on to your Alma Mater's legacy."
The Director of the institute Prof. Laxmidhar Behara in his address congratulating the students said, "IIT Mandi stands tall, nestled in the serene lap of the Himalayas, as the highest among the IITs in India where innovation and excellence meet nature's grandeur and it is our collective mission to scale this institution to even greater heights in terms of achievements, contributions, and our relentless pursuit of science and technology"; he also presented a report card on the occasion.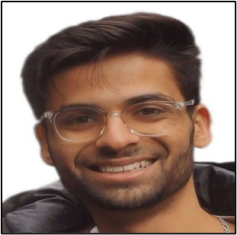 Dr.Balvinder Singh, Vice President Research, Samsung Electronics, Bangalore, Prof. R. P. Singh, Physical Research Laboratory Ahmedabad, Prof. Anand Vora, Senior Vice President, Engineering Persistent Systems, Pune and Prof. Anirban Bandyopadhyay, Principal Research Scientist at the National Institute for Materials Science (NIMS), Tsukuba, Japan , all guest of the Honour also addressed the graduating students .
Director's Gold Medal winner Pritish Chugh also addressed the gathering.