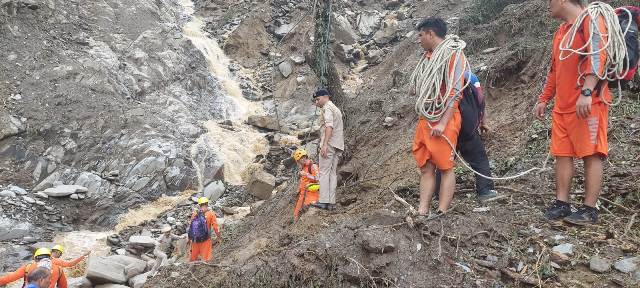 A team from National Disaster Response Force (NDRF) rescued 51 people stuck in Kholanala panchayat after cloud burst and heavy rain on August 22 and 23rd in Bahli Chowki Subdivision of Mandi district on Friday.
Sub Divisional Magistrate Bahli Chowki had received information a cloud burst near Hanogi temple had cut off links to Shesnu Gouni and Kholanala panchayats leaving three hundred people stuck in the area.
On the request of the SDM a team of NDRF from 14 Bn Kullu reached the area covering a distance of nearly 15 kms on foot on Friday and rescued 51 villagers from the area and brought them to Hanogi temple, braving slush and gushing water.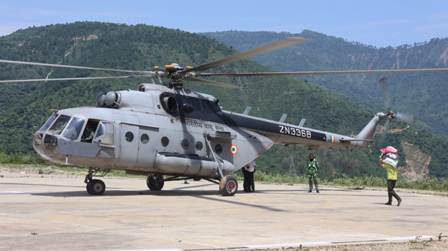 Meanwhile, an Indian Air Force helicopter took eight sorties to deliver ration, medicines, tarpaulins and other essential items in Kaduan , Bhatkidhar areas in Thunag and Bahli Chowki sub divisions on Friday .