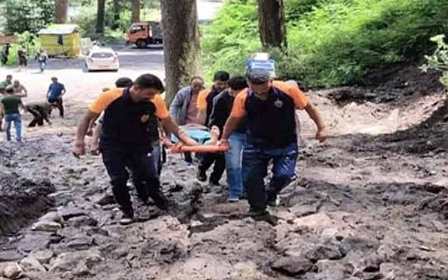 One hundred twelve tourists including fourteen foreigners, stranded in Parvati valley of Kullu district for the past several days after the recent rains, have been rescued safely by Kullu police with the help of SDRF in Himachal Pradesh.
Superintendent of Police Kullu Sakshi Verma said, "As many as one hundred twelve tourists tracking in Parvati valley were stranded in tents at different places after the recent incessant rain in the state due to landslides and damage to tracks; the Kullu police had received information sent by them seeking help as many of them were facing health problems ."
"The police had sought the help of SDRF and sent several teams to rescue them and all 112 tourists including fourteen foreigners have been rescued safely by SDRF", she added.
The district police have also warned tourists not to venture on tracking during bad weather as this can prove risky.