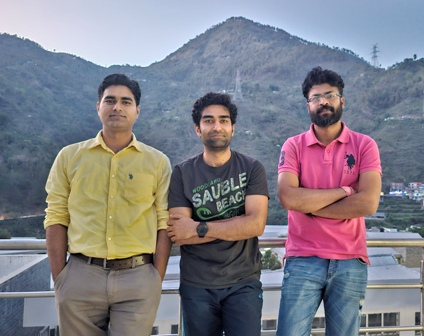 A team of researchers from Indian Institute of Technology (IIT) Mandi has studied the relationship of elevation with the characteristics of drought in the Indus River Basin and has gathered valuable data for climate adaptation strategies and water management in this region.
The findings of the research have been published in the Journal of Atmospheric Research in a paper authored jointly by Dr Deepak Swami, Associate Professor from School of Civil and Environmental Engineering of the institute, Dr Vivek Gupta, Assistant Professor and a Ph.D scholar Amit Dubey of the department along with Dr Nitin Joshi from IIT Jammu.
Telling about the research Dr Swami said, "According to a report by Ministry of Earth Sciences of India the period from 1951 to 2016 witnessed an increase in the frequency of droughts in India and two draughts per decade in many areas have been observed, making the understanding of dynamics of draught very crucial for effective water management."
With the exponential increase in population, there is growing demand for water but limited availability and climate change globally has led to increase in floods and droughts.
He said, "Regions in high -altitude are quite sensitive to climatic change and analysing the relationship between drought and elevation during different time scales can be helpful in predicting and mitigating its effects."
The research team focussed on the Indus River Basin, important from agriculture point of view, which has a wide range of elevations from 93 to 8489 meters providing an ideal setting for establishing connection between elevation and draught.
"We saw a strong correlation between drought and elevation. Areas below 2,000 meters experienced wetting trends, while altitudes between 2,000 and 6,000 meters showed drying trends but areas above 4000 meter showing slower rate of drying, pointing variation of dryness on different elevations in the region," Dr Vivek Gupta adds.
The research team opines," Understanding effects of elevation on meteorological variables is crucial for effective policy formulation to mitigate the negative impacts of drought.