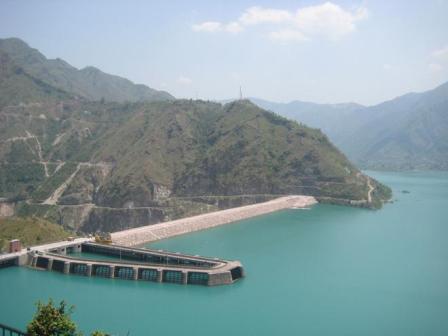 Terming the water cess levied on hydro power generation in Himachal Pradesh by the Sukhvinder Singh Sukhu government as 'illegal' by the Central government, has come as a bolt from the blue and dashed the hopes of the state government to mobilize additional funds for the cash strapped state .
Himachal Pradesh government, which is under heavy debt burden of nearly Rs 80,000 crore and facing grim financial situation had levied water cess on hydro power generation in the state to mobilize approximately Rs 1200 crore annually .
The decision to levy water cess was strongly opposed by two neighboring states of Punjab and Haryana and resolutions in their state Assemblies against the move were passed as both governments have major shares in several hydro power projects in Himachal Pradesh like Bhakra and BSL projects etc.
Chief Minister's of Punjab and Haryana, Bhagwant Mann and Manohar Lal Khattar, respectively had taken strong exception on levying of the water less despite HP Chief Minister Sukhvinder Singh's efforts to convince them on the issue saying water cess would be charged on hydro power generated in the state and would not affect the two states .
The Ministry of Power of the Central government has y termed the imposition of water cess by state government as 'illegal and unconstitutional "
The Director, Union Ministry of Power has sent a letter to all Chief Secretaries of the state governments saying, "This is illegal and unconstitutional. Any tax or duty on electricity generation imposed by any state under the guise of generation of electricity is in violation of provisions of the Constitution and Uttarakhand and HP should immediately withdraw it."
The Ministry communiqué said, "The tax is to be collected from the consumers even from other states and even the electricity sold to the Central government."
The Union Ministry has also written to Managing Directors of NTPC, NHPC, SJVNL, Chairman of BBMB etc to challenge any such water cess in the court.
Chief Minister Sukhvinder Singh Sukhu has been claiming "The water cess on hydro power as legal and would generate resources for the state."