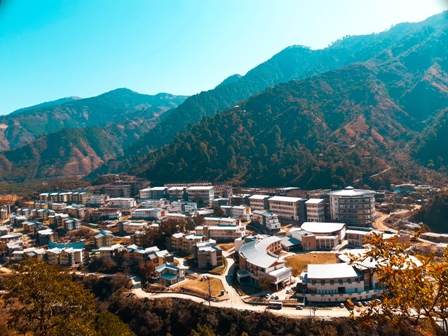 The Indian Institute of Technology (IIT) Mandi is organizing a student exchange programme for students of Himachal Pradesh and Ladakh between the ages of 18 and 30 years.
Giving this information Dean of Students of the IIT Mandi Dr. Hitesh Shrimali said, "The student exchange programme is a unique opportunity for the students of Himachal Pradesh and Ladakh to experience a completely different culture of India which has been started under the aegis of the Ministry of Education, Government of India and the IIT Mandi, jointly."
He said, "The programme named as Yuva Sangam under EK Bharat Shreshtha Bharat, is being launched to strengthen people to people connect among youths of India."
"For this programme the IIT Mandi has collaborated with IIT Goa for the exchange of students and students can register on the link – https://ebsb.aicte-india.org/, till April 9," he added.
The tour will be conducted in the month of April/ May 2023 and will be sponsored by the Government of India, supported by ministries of Education, Tourism, Youth Affairs, Tourism and Railways.