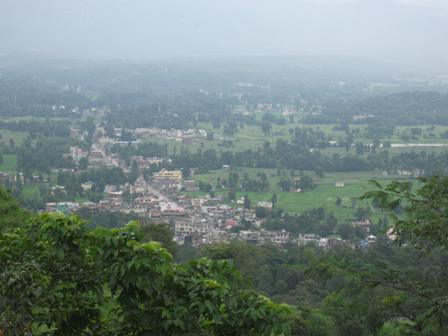 The final Social Impact Assessment (SIA) report submitted by SR Asia Team to Himachal Pradesh government has given a major jolt to the proposed Greenfield Airport in Balh valley of Mandi district since the team has suggested not to build the Airport here and find possibilities of shifting it to Jahu in Hamirpur district, on the basis of public response.
The SR Asia team after interacting with residents of villages,  which would be displaced by construction of the Airport and Balh Bachao Sangharsh Samiti  found, "The land in Balh valley is very fertile for cash crops and the Airport would adversely impact multi cash production and thus should be shifted to Jahu (Hamirpur) ."
"Locals residents have suggested,  since Jahu is just 35 kilometers from Balh, 42 kilometers from Hamirpur and 45 kilometers from Mandi, besides having a large tract of barren government land, should  be considered for the Airport," says the team.  
Former Chief Minister Jai Ram Thakur has been vigorously pursuing construction of the Airport in Balh valley and his government had signed a joint venture agreement with the Ministry of Civil Aviation about a year back and nearly Rs 10 crore were spent on Obstacle Limitation and Light Detection and Ranging  surveys etc.
The Balh Bachao Sangharsh Samiti has been agitating to oppose the construction of the Airport in Balh valley demanding its shifting to Jahu as over 3000 bighas private land is likely to be acquired from the farmers leaving them displaced from their fertile land known as 'mini Punjab.
The high cost of this project is also a major hurdle in construction of the Airport in Balh valley as farmers are demanding very high compensation for their fertile land.
As per an estimate more than Rs 3000 crore would be required to pay compensation to farmers taking the cost of the Airport construction very high.