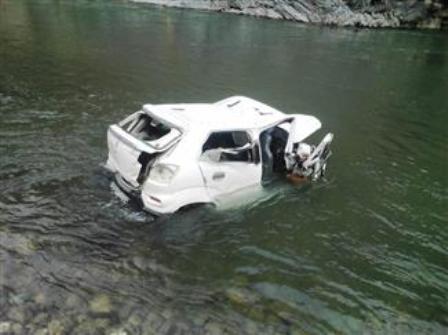 Four car borne passengers lost their lives on Sunday after their car plunged into Tons river on Himachal –Uttrakhand border near Minus.
"Those killed in the accident have been identified as Sandep (34) , Amarjeet (36) both from Chopal, Praveen (28) and Mohit (28) belonging to Nerwa", said a police source.
A real cause of the accident is still being investigated but as per initial report the driver of the car lost control over the vehicle and it fell about 800 feet deep into the river.