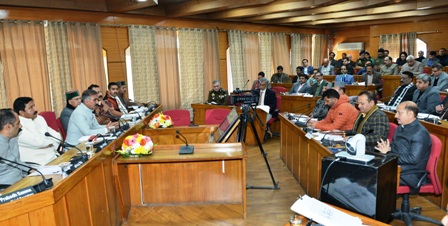 The state government has released Rs. 900 crore for the smooth implementation of the SAHARA and HIMCARE schemes.
While presiding over MLAs priority meeting with legislators of Chamba, Shimla and Lahaul –Spiti on Friday Chief Minister Sukhvinder Singh Sukhu said , "we have not come in power for enjoying power but to change the system by helping a person standing in the last of the queue."
The CM has also sought a report on the techniques of anti-freezing pipes to be used in sub zero temperature to explore the possibility of providing potable water in snow bound areas through the year."
He said that the present state government is also working with grit to curb drug and mining mafia in the state, besides strengthening road infrastructure, and improving medical facilities in the state."
The CM asked the horticulture department to submit a detailed report regarding irregularities in the Rs 1134 crore horticulture development project funded by the World Bank.