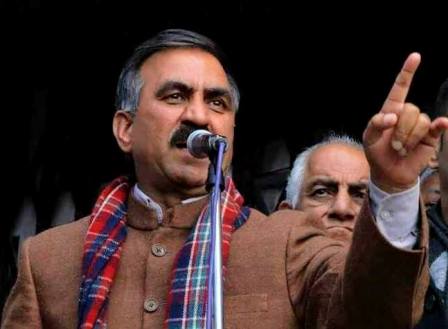 There has been mixed reaction to the Union Budget in the state. While Chief Minister Sukhvinder Singh Sukhu and other opposition leaders have termed the Budget as "jugglery of figures" while former Chief Minister Jai Ram Thakur and BJP leaders have termed it as historic and pro –people.
The CM said," The Union Budget 2023-24 presented by the Union Finance Minister Nirmala Sitharaman in the parliament is disappointing and contrary to the expectation of common people ; this is just an artful trickery to achieve the desired ends as there is nothing in the Budget for middle class, poor, unemployed youths and farmers ," he added.
He said, " The Budget lacks vision and direction as no measure has been suggested to check inflation and control prices of essential items, though people are still waiting for 'ache din' promised by the BJP government ."
The CM said, "No special grant has been announced for the states under debt burden as many states including Himachal are facing financial crises due to huge debt and smaller hill states like Himachal were expecting special grant for dealing with the situation."
Former Chief Minister Jai Ram Thakur said," The Union Budget has been presented with keeping interests of every section of the society in mind and every section would be benefited; the Modi government has presented a vision and plan for growth of the country for the next 25 years."
CITU leader Vijendra Mehra has criticized the Budget for not taking care of interests of the working class in mind and termed it pro-capitalists.