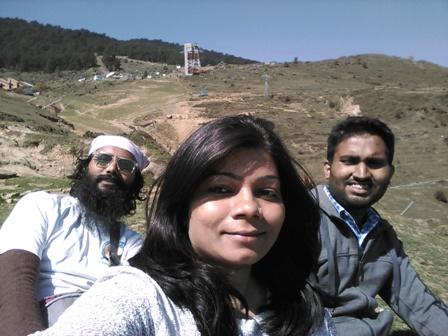 The scientists at the Indian Institute of Technology (IIT) Mandi have developed an Artificial Intelligence (AI) algorithm to improve prediction accuracy of landslides, rock glaciers, floods, avalanches and permafrost.
The algorithm has been developed by Dr. Derricks Praise Shukla, Associate Professor School of civil and environmental engineering and Dr. Sharad Kumar Gupta, former research scholar of the institute; presently working at Tel Aviv University, the work has recently been published in the journal Landslides
Landslides are a frequent natural hazard in mountainous areas causing significant loss of life and property, predicting landslides is very important in mitigating its effects.
The use of AI is proving quite helpful in predicting natural disasters as hazard mapping can help in warning people and create support systems.
Machine learning (ML) is a branch of AI, which enables computers to learn and improve the experiences even without being explicitly programmed and is based on algorithms, to analyze the data, identify patterns for prediction and decision making.
It can also tackle the challenge of data imbalance for landslide susceptibility mapping in a particular area based on factors like slope, elevation, geology, soil type, and distance from faults, rivers faults and historical landslide data.
Since the ML algorithm requires a large amount of data for accurate predictions as landslides are rare occurrences, this algorithm can affect the performance of the table and create imbalance.
To tackle this problem Dr Shukla's team has developed a new ML algorithm which overcomes the problem data imbalance by using two simple techniques i.e. Easy Ensemble and Balance Cascade.
The study is based on the data of landslides in the Mandakini River Basin of Uttarakhand between 2004 and 2017.
Telling about the findings of the research Dr. Derrick P Shukla said, "The new ML algorithm highlights the importance of data balancing in ML models and demonstrates the potential for new technologies to drive significant advancements in the field; it also underscores the critical need for large amounts of data to accurately train ML models, particularly in the case of geo-hazards and natural disasters, where human safety is at risk," he adds.
He said, "The study opens up new avenues in the field of LSM and other geo-hazard mapping & management and can be applied in case of natural disasters."