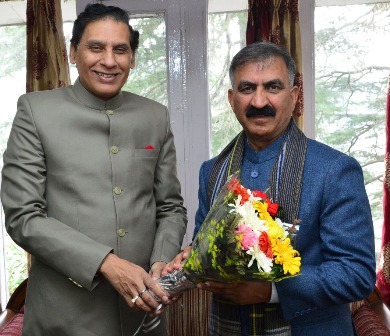 Himachal Pradesh Government has appointed 1990 batch IAS officer Prabodh Saxsena as new Chief Secretary (CS) of the state after retirement of CS RD Dhiman.
Saxsena was working as Additional CS Finance and Personnel. The notification of the appointment was made late night on Saturday.
The state government has also appointed former CS Ram Subhag Singh as Advisor to Chief Minister who would also hold charge of CS Power and Chairman of HPSEB. Another IAS officer Sanjay Gupta has also been appointed CM's advisor, who would hold charge of Chairman of Pollution Control Board and MD of Ropeway Corporation. Both Advisors would report directly to the CM .