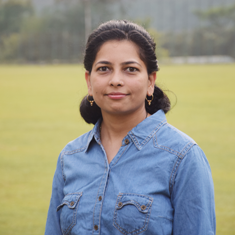 Dr. Garima Agrawal from the Indian Institute of Technology (IIT) Mandi has been awarded Platinum Jubilee Young Scientist Award -2022 by National Academy of Sciences India (NASI).
Dr Agarwal , Assistant Professor in school of chemical science of the IIT Mandi has been awarded in chemical science category in recognition of her contribution in the field .
The Young Scientist Platinum Jubilee Award is an initiative by the NASI for Indian and overseas citizens of India below 35 years of age. The award has been instituted to recognize promise, creativity and excellence in young scientists. The award carries a medal and a citation with a cash prize of Rs. 25,000.
Telling about this achievement Dr Agarwal said, "The award is a great recognition of our work in chemical science as this is a vast field with lot many opportunities and would encourage us to do more work."
She said , " I intend to develop functional polymers and collide particles with controlled chemical structure and morphology , we would work for synthesis of novel micro and nano materials using them for designing interactive materials with active properties for targeted applications such as controlled release, plant care, active packaging, bio materials, drug delivery and tissue engineering ."