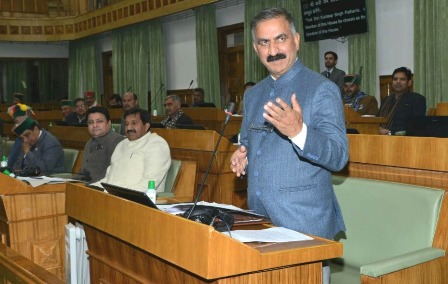 Chief Minister Sukhvinder Singh Sukh left for New Delhi amidst the Winter Session of HP Assembly on Thursday evening.
According to reports the CM is likely to hold discussion with the Congress High Command for formation of a new Cabinet in Himachal Pradesh. The Cabinet formation has already been delayed for more than twenty five days as the Chief Minister and Deputy CM took oath on December 11.
Friday being the last day of the winter session of the Assembly the CM is likely to return tomorrow morning to participate in the discussion on the Governor's address.