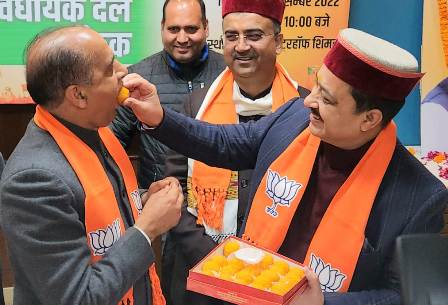 Former Chief Minister Jai Ram Thakur was elected leader of BJP legislature party in Himachal Pradesh Assembly in the meeting held at Shimla on Sunday. His name was proposed by former Vidhan Sabha speaker Vipin Pramar and a few other MLAs and supported by all other members of the BJP legislature party.
Thakur would also be Leader of Opposition in the HP Assembly.
State BJP president Suresh Kashayap, BJP leaders Avinash Rai Khanna, Sanjay Tondon and Mangal Pandey remained present on the occasion.