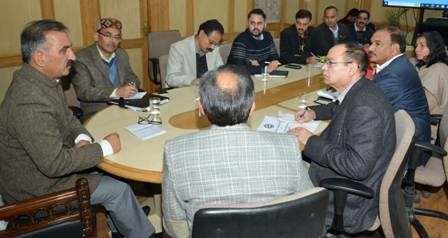 Chief Minister Sukhvinder Singh Sukhu directed the officers of the State Government to take proactive steps to ensure effective implementation of welfare schemes, besides coming up with innovative ideas to strengthen and streamline the government functioning keeping in view people's expectations.
Presiding over a meeting of senior officers of the state government at HP Secretariat on Wednesday he said, "The state government has decided to shift to electric vehicles in a big way to check pollution and a large number of charging station would be established at different locations."
He said, "To cope with the increasing traffic flow emphasis should be laid on building up alternative modes of transport like ropeways and forest officers should also pursue FCA/FRA clearing cases in a time bound manner to speed up work on development projects ."
The CM also directed officers of Agriculture and Animal Husbandry Departments to come up with innovative ideas to strengthen agro and dairy based economy to boost farmer's income.
Chief Secretary R.D. Dhiman assured the Chief Minister every effort would be made to work speedily on the CM's suggestions.