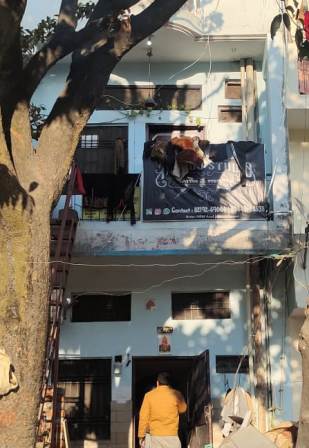 State Vigilance and Anti-corruption Bureau (SV & ACB) branch Hamirpur has arrested three persons including an employee of the Himachal Pradesh State Service Selection Board (HPSSSB) Hamirpur and her son for allegedly selling a question paper of JOA ( Junior Office Assistant -IT) screening test scheduled to be conducted next Sunday ( December 25) .
The arrests were made by the SV & ACB team on Friday after receiving a complaint from one of the candidates appearing in the screening test. A tout Sanjay had agreed to sell the question paper to the candidate for Rs 2.5 lakhs through Uma Azad, employed in the secrecy branch of the Board and her son Nikhil.
On receiving the complaint the vigilance team laid a trap and detained the tout, who took them to house of the Board employee in Housing Board Colony Hamirpur, where Uma Azad and her son Nikhil were also detained after the inquiry.
Deputy Superintendent of SV&ACB Renu Sharma said, "Out team working on the complaint laid a trap and arrested three persons on the charge of selling the paper on Friday and investigating the case further."
Sources said, " The lady employee has been working in the secrecy branch of the HPSSSB Hamirpur since 2019 and her son and other relatives have allegedly taken jobs by unfair means; one of her sons is also working with the Board ."
"The tout Sanjay has also obtained a job of JOA in some other organization through purchasing a question paper ."
Meanwhile , HPSSSB has cancelled the scheduled screening test of JOA on December 25.