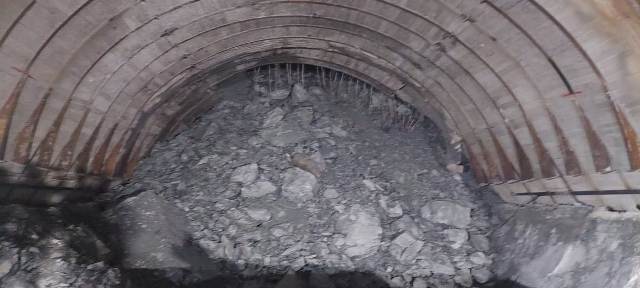 A tunnel being constructed to convert Chandigarh – Manali road into four lanes, caved in on Tuesday night at about 10 PM near Malori.
Nearly fifty workers working in the tunnel immediately rushed out to safety and no one was injured in the incident.
Two tunnels are being built a few kilometers away from Mandi town to by-pass the town from Malori to Brindabani.
Rajinder Mohan, the Municipal Councilor, who immediately rushed to the spot said, "A thirteen meters tunnel being constructed by JS company for traffic coming from Kullu- Manali side towards Chandigarh collapsed at about 10 PM near Malori; as the tunnel caved in slowly nearly fifty workers immediately rushed out to save their lives and no one was injured in the incident."
He said, "Though real reason would be only known after a thorough probe, initially it seems compromise in construction work could be the reason for its collapse."