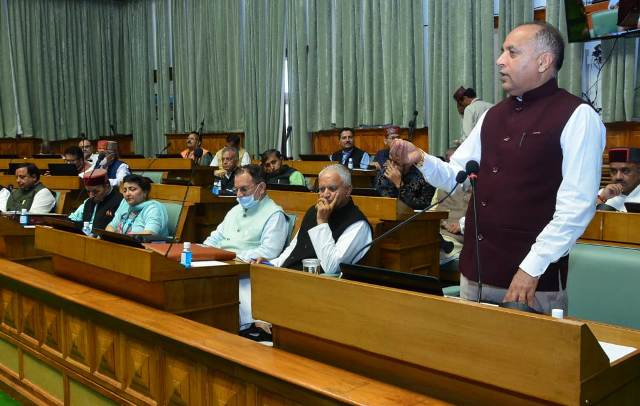 The no-confidence motion against the BJP government would be taken up for discussion on Thursday.
The motion was moved on the first day of the Monsoon Session of Himachal Pradesh Vidhan Sabha by 22 MLAs of the opposition Congress and lone CPM MLA Rakesh Singha accusing the state government for "failing on all fronts."
Vidhan Sabha speaker Vipin Pramar accepted the no confidence motion after heated exchange between the ruling party and the opposition MLAs.
Speaking on the Floor of the Assembly Chief Minister Jai Ram Thakur said," The business schedules for Thursday would remain suspended to allow the members to participate in the discussion on the motion of no-Confidence would begin at 11 am and continue till 3 pm."
Earlier, the Congress MLAs came to the opening session putting black badges as a mark of protest.