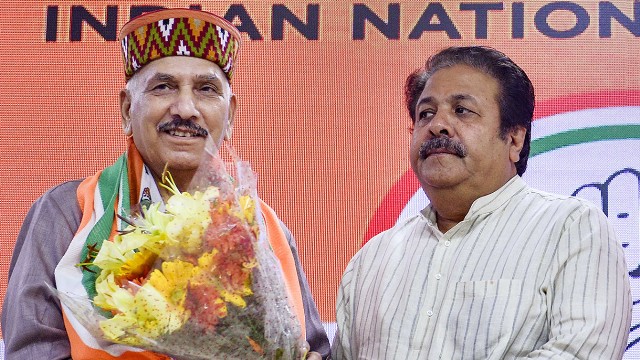 In a major jolt to ruling BJP before Assembly elections in Himachal Pradesh former State BJP president and cabinet minister in Dhumal government Pandit Khimi Ram has joined the Congress party.
Khimi Ram joined the party in New Delhi on Tuesday in presence of Rajiv Shukla in- charge of Congress affairs in the state.
He represented Banjar Assembly constituency in Himachal Vidhan Sabha twice during 2003 and 2008 and remained Forest Minister in Dhumal government. He was made state BJP president in 2009.
Considered close to former Chief Minister PK Dhumal, Khimi Ram was denied the BJP ticket for the 2017 Assembly election and since then he was not having smooth relations with BJP leadership.
Joining of Khimi Ram is a morale booster for opposition Congress in the state as the party is working hard to regain the power but facing a stiff challenge from ruling BJP striving hard to repeat its government.