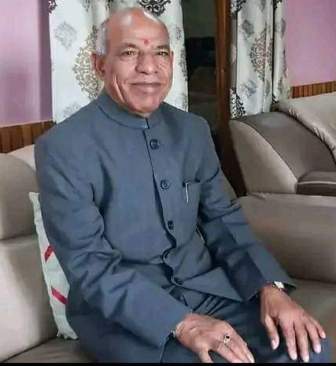 Former Congress party MLA from Karsog Mast Ram has reportedly committed suicide in a Sunder Nagar hotel on Monday morning.
Mandi SP Shalini Agnihotri said, "Former Karsog MLA Mast Ram was found hanging from a ceiling fan from a hotel room in Sunder Nagar on Monday and a suicide note has also been recovered from the room."
Mast Ram (70) had represented Karsog Assembly Constituency in Himachal Assembly twice in 1993 and 2003 as Congress MLA.
As per information gathered from the hotel staff, "The deceased had checked into the hotel on Sunday evening and after having his dinner had gone to sleep. In the morning he had tea at about 10.30 am and locked his room. As he was to check out at about 12 noon and didn't come out of the room for quite some time the hotel staff knocked the door and not getting any response the staff opened the door with the help of a hotel key and found him hanging, after which the police were informed ."
"The former MLA had two marriages and was reportedly having some personal family problems which he had mentioned in his suicide note."
He is second politician from Mandi district to committee suicide in recent years as former Mandi MP Ram Swaroop Sharma had hanged himself in his official residence in New Delhi some time back.