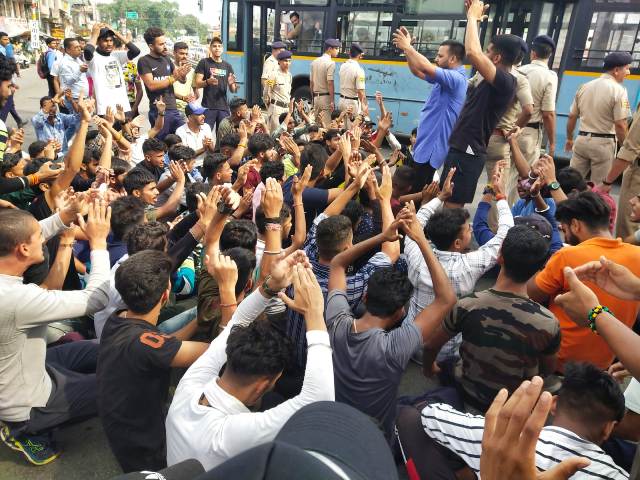 Protests at several places in Himachal Pradesh were held on Thursday to oppose the new Army Recruitment Policy announced by the Central government.
Hundreds of youths marched at Kangra, Mandi, Hamirpur and Chamba districts. The CITU workers also held a protest demonstration at DC Office Shimla. At a few places the protesters tried to block roads and reportedly tore posters and flags of BJP and hoardings of the PM.The youths were raising slogans against the PM and the central government.
The youths in Kangra district, where the Prime Minister Narender Modi arrived today on his two day visit, staged a strong protest near Gaggal Airport and tried to move towards Dharamshala to meet the PM amidst elaborate security arrangements. The police chased them away and escorted some of them in HRTC buses before their detention.
The protesters are demanding restoration of the old recruitment scheme and declaration of results of the recruitment process completed sometime back.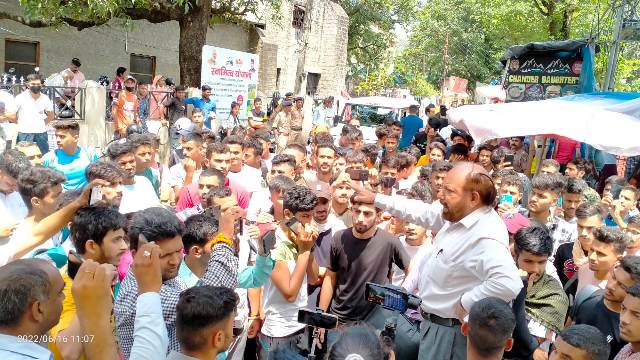 The police had a tough time in controlling the youths and have detained dozens of them. As per reports fifteen protesters including CITU All India Secretary Dr Kashmir Thakur, CITU leader Joginder and advocate Suresh have been detained by the police. Several others were escorted away in the police vehicles.
The youths also held a protest demonstration in front of DC office Mandi. Earlier, they marched through the bazaars raising slogans. The police detained 10 youths when they tried to block the national highway near Mandi.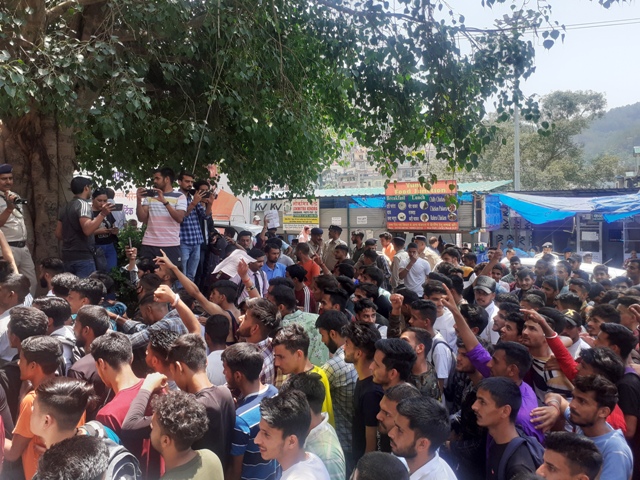 The Central government has announced a new recruitment scheme Agnipath for recruiting Agniveer (soldiers) in three wings of the Army i.e. Indian Army, Indian Air Force and Indian Navy for a short period of four years.