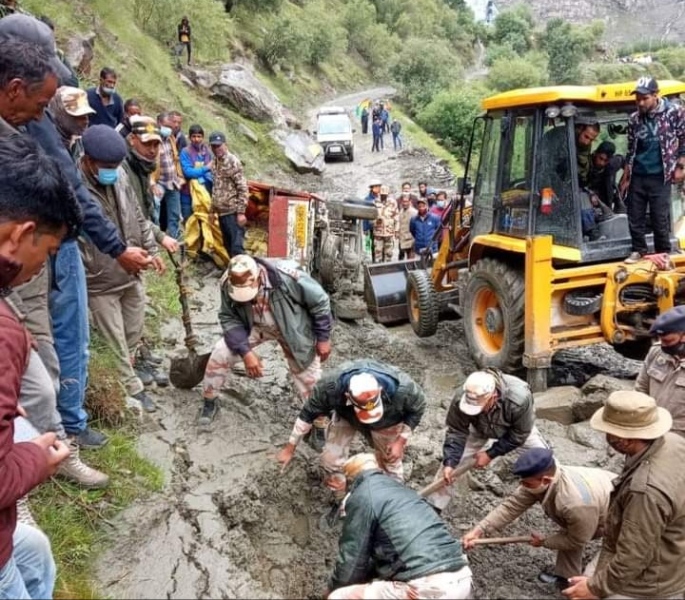 At least thirteen people have lost their lives in flash floods during the past twenty four hours in different places of Himachal Pradesh while three persons are still reported to be missing.
The biggest casualty has been reported from Lahaul – Spiti district where ten persons have been washed away in the flash flood due to cloud burst at Tozing nullah in Lahaul sub -division on Tuesday Monday night.
A government spokesman said, "Due to the cloud burst flash flood occurred in Tozing Nullah in which two tents of labourers and a private JCB was washed away. Seven bodies have been recovered, three people are still missing and two persons were rescued by a rescue team."
"The deceased identified are Mohhamad Slaim (J&K), Sher Singh, Room Singh, Mehar Chand and Nirath Ram. All belonging to Takoli in Mandi district and two bodies are still to be identified", he said.
In another incident four persons including a tourist have been drowned at Brahmganga in Sainj area of Kullu district due to flash floods on Wednesday morning at about 6 am.  Local resident Poonam, her four year old son Nikunj, a tourist Vineeta from Ghaziabad and an employee of hydro project Vijender, while walking on the banks of the nullah drowned due to sudden rise in water level.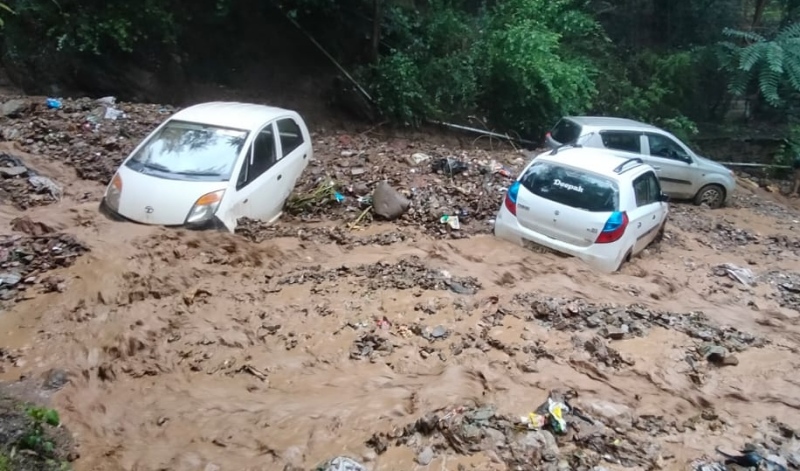 Two people have died in Chamba district in two different incidents. A JCB driver Sunil Kumar of Kudkal village of Chamba died as his JCB was washed away in flash flood while Nikku Ram of Siulla village of the district died after he slipped into a gorge.
Chief Minister Jai Ram Thakur has expressed shock over the deaths and has asked local authorities to carry out rescue work on war footings, besides giving immediate financial help to the families of the victims.