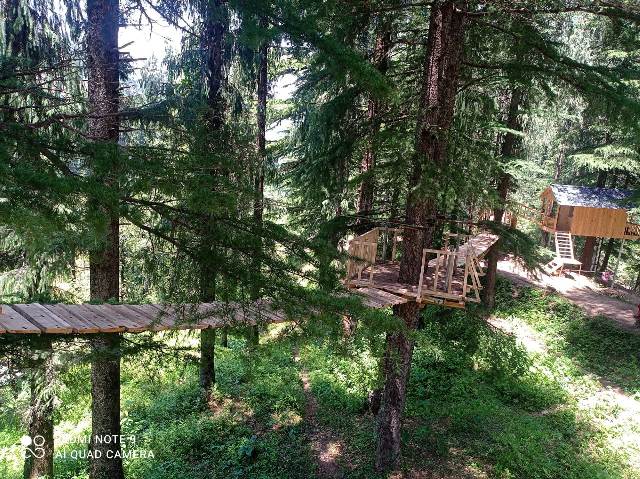 Himachal Pradesh Government has taken a new initiative to conserve, propagate and demonstrate rare valuable herbs & medicinal plants in a Biodiversity Park being raised at Bhulah near Janjehli in Mandi district.
The Bio- Diversity Park at Bhulah would help researchers and people involved in trading of herbs & plants found in this region of the Himalayas, besides providing tourists and nature lovers an added attraction in the picturesque Janjehli valley of Mandi.
The Park is being raised under National Mission on Himalayan Studies (NMHS) Project by Nachan Forest Division on the initiative of Chief Minister Jai Ram Thakur .
Divisional Forest Officer Nachan TR Dhiman said, "The state's first Biodiversity Park established at a cost of Rs one crore at Bhulah would be an added attraction for tourists and would provide opportunities to researchers to study rare and endangered plants in the Park."
"About 1200 different plants would be available in the Park and the department would also provide information for conducting the research", Dhiman adds.
He said , " In the herbal nursery several endangered plants found on mountains ranging from 7500 ft to nearly 11000 ft like trillidium govanianum (nag chhatri), dhoop, picrorhiza kurroa (kadu), sarpagandha, swerlia chiryita (chirayita), barbari, angelica glauca (chaura), coleus gromalicus (pathanbel), pathar chata, selinum vaginatum (bhutkesi), nyar, valeriana wallichi (mushkwala), thymus linearis (van ajwain), Kuth, acorus calamus (barre), asparagus (sansarpali), potentilla nepalensis (dori ghass), ratanjot, aconitum heterophyllum (atish patish), podophyllum hexandrum (van kakdi), dioscorea deltoidea (shingli mingli), jangli lahsun, adiantum lunulatum (dungtuli), etc. have been displayed"
Since some of these herbs and plants are grown wild on high mountains and it is quite difficult to locate these for a common man or a researcher , but in the Park Nursery they can study these. The department would also provide plants from the Park nursery to local farmers for propagation of valuable and endangered plants.
Tree walk strips amidst the Park, an amphitheater for holding talks, bird nests and foot bridges would give opportunity to nature lovers to watch birds.