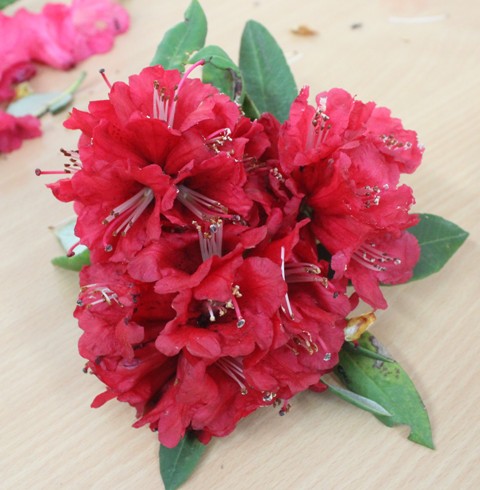 The researchers from The Indian Institute of Technology (IIT) Mandi and The International Centre for Genetic Engineering and Biotechnology (ICGEB) New Delhi have identified phytochemicals in the petals of rhododendron flowers which could be used to protect patients suffering from COVID -19 infections.
The findings of the research team headed by Dr Shyam Kumar Masakapali Associate Professor in the Centre of Basic Sciences of the IIT Mandi, Dr Ranjan Nanda from Translation Health Group and Dr Sujatha Sunil from Vector Borne Diseases Group of the ICGEB New Delhi in association with their research teams have been published in The Journal of Biomolecular Structure and Dynamics.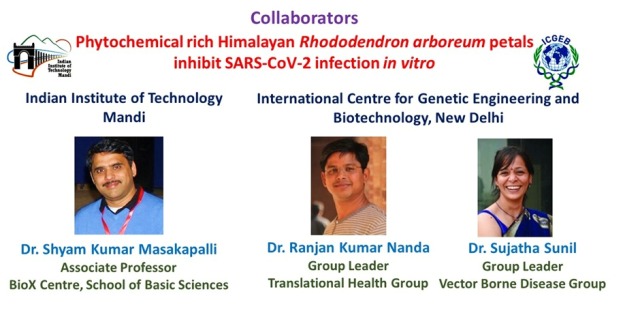 This could be welcome news for the people of Himachal as rhododendron is grown in abundance in several forests of the state and locals make several uses of the flower like its squash, chutney, pickle etc; even the state government has declared Buransh as the state flower of Himachal Pradesh.
Since the researchers and health experts are looking for alternatives to vaccination to protect from viral load on the human body.
Dr Masakapalli said, "Among the different types of therapeutic agents being studied, phytochemicals – chemicals derived from plants from the Himalayan region are considered promising because of their synergistic activity through natural sources with lesser toxicity."
He said, "The phytochemicals extracted from the petals of Buransh flowers have been studied to understand their antiviral properties and efficacy for its use against COVID virus."
The researchers tell, "Hot water extracts from the petals contain quinic acid and its derivatives and molecular dynamics studies have showed the phytochemicals have twin effects against the virus- they bind to the main protease and an enzyme plays important role in viral replication to the Human Angiotensin converting enzyme -2 which mediates viral entry into the host cells."
The research team also plans to carry out additional studies to understand the precise mechanism of inhibition of COVID-19 replication by specific phytochemicals from the Buransh petals.